Best browser for www.thau-knudsen.dk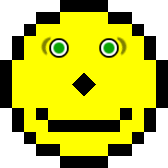 In my workflow when writing pages for this site, I use Dreamweaver and check primarily against SeaMonkey; SeaMonkey conveys the most complete experience with www.thau-knudsen.dk. It still has some bugs when it comes to numbered items and some Unicode parsing, but they are peripheral in comparison to the benefits of displayed header links, including prefetching. If you can't live with he bugs, use Opera instead. My below recommendation of Opera must be viewed in this light.
Special messages will be displayed when the browser choice is crucial to the experience of the given web page.
If you doubt about my judgement, check your browser against:
iCab — Browser test Tests drawing of tables, embedding objects, lists, text, and forms.
Acid2 Browser test Unlike iCab, most browsers won't pass this test. Tests PNG transparency, objects, CSS positioning, box model, &c. Moreover, it also tests your browser's error correction features.
Mobile phones, smartphones, other PDAs (CSS media handheld)
Best browser for viewing this site by mobile phones (and the only one known with a maximum of hardware and software independence) is Opera.
Many mobile phones support Mini Opera. Current version is 2 and requires a Java enabled mobile phone. It takes up 100 KB of space. It works with a reduction of data size, using Opera.com's own server software.
Opera Mini 4 is availabe from 2007 as a beta version. It features a web browsing experience comparable to the one of a normal PC browser.
Freeware.
Link: Mini Opera
Standard computers (PCs, CSS media screen)
As of the beginning of January 2011, the status of my recommendation for usual screen based web browsers is — if you just want to view:
Macintosh OS X.2 and later

Firefox 3.5 or later, Seamonkey

Macintosh OS X.1.x

Macintosh OS 8.5-9.2.2

iCab 3.0 Beta or later

Macintosh OS 7.6-8.1

Opera 5.0

Windows 95 and later

Firefox 3.5 or later, Opera

Other OS (Linux, FreeBSD, Solaris, OS/2, QNX,

Firefox 3.5 or later, Opera
Printing (CSS media print)
Best results with printing are achieved with Opera.
Text encoding
This site is in Roman letters (West European, Central European) as well as Cyrillics. Your operating system must be enabled to deal with these encodings: ISO-8859-1, UTF-8, UTF-16, Unicode. Whereas this is not a problem to Mac OS X or Windows 98 and later (may even include Windows 95), users of Macintosh System 8.1 and before may experience problems with non-Western pages; users of Macintosh Operating Systems 8.5-9.2 can override (8.5-8.6) or will have (9.0-9.2 — in case they were precautious when installing) overridden them. More: Pre-OS 9: Installing Unicode... Not all mobile phones can deal with Unicode with the same ease as desktop computers, but they are most often better than Macintosh System 8 and before. Standardization organisations recommend all electronic devices to be encoded with UTF-8, so unless your phone is very lousy or very old, it should not cause any problems.
Links