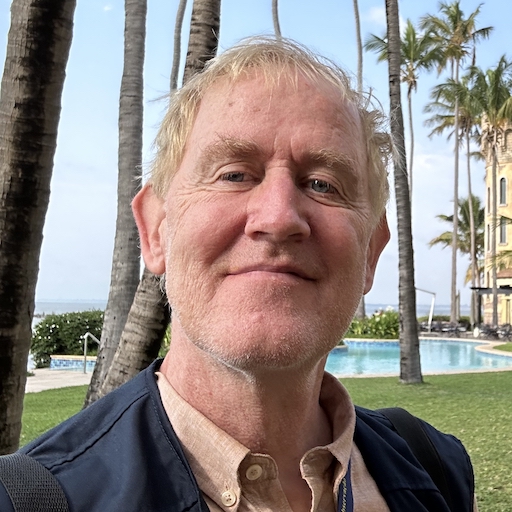 Deprecated: mysql_escape_string(): This function is deprecated; use mysql_real_escape_string() instead. in /customers/0/6/7/thau-knudsen.dk/httpd.www/weblog/pmachine/p-maskine/db/db.mysql.php on line 233 Deprecated: mysql_escape_string(): This function is deprecated; use mysql_real_escape_string() instead. in /customers/0/6/7/thau-knudsen.dk/httpd.www/weblog/pmachine/p-maskine/db/db.mysql.php on line 233 Deprecated: mysql_escape_string(): This function is deprecated; use mysql_real_escape_string() instead. in /customers/0/6/7/thau-knudsen.dk/httpd.www/weblog/pmachine/p-maskine/db/db.mysql.php on line 233 Deprecated: mysql_escape_string(): This function is deprecated; use mysql_real_escape_string() instead. in /customers/0/6/7/thau-knudsen.dk/httpd.www/weblog/pmachine/p-maskine/db/db.mysql.php on line 233 Deprecated: mysql_escape_string(): This function is deprecated; use mysql_real_escape_string() instead. in /customers/0/6/7/thau-knudsen.dk/httpd.www/weblog/pmachine/p-maskine/db/db.mysql.php on line 233 Deprecated: mysql_escape_string(): This function is deprecated; use mysql_real_escape_string() instead. in /customers/0/6/7/thau-knudsen.dk/httpd.www/weblog/pmachine/p-maskine/db/db.mysql.php on line 233 Deprecated: mysql_escape_string(): This function is deprecated; use mysql_real_escape_string() instead. in /customers/0/6/7/thau-knudsen.dk/httpd.www/weblog/pmachine/p-maskine/db/db.mysql.php on line 233 Deprecated: mysql_escape_string(): This function is deprecated; use mysql_real_escape_string() instead. in /customers/0/6/7/thau-knudsen.dk/httpd.www/weblog/pmachine/p-maskine/db/db.mysql.php on line 233 Deprecated: mysql_escape_string(): This function is deprecated; use mysql_real_escape_string() instead. in /customers/0/6/7/thau-knudsen.dk/httpd.www/weblog/pmachine/p-maskine/db/db.mysql.php on line 233
2006-12-11 | 10:57 pm
Internet Explorer version 7 launched


Microsoft has launched its new browser version. Windows users are strongly encouraged to update the browser that was bundled to their operating system when they got their computer, because it is what this site has been yearning for
REST...
Even though I am an ardent Macintosh user, I can always rejoice once substantial improvements are done to browsers of another operating system. This is also the case with Windows. In November 24, 2006, Microsoft announced that version 7 of its Internet Explorer for Windows was stable and could be downloaded from its web site. I am pretty sure that all those users that have not disabled the automatic update facility of their Windows PC will be upgrading the forthcoming months. Microsoft Internet Explorer (MSIE) has been available as a beta version since spring 2006. The true reason for my enthusiasm is that Microsoft promises numerous improvements of the browser's CSS parsing. According to Microsoft Internet Explorer 7: about page, there are numerous improvements. Worth to mention are:
CSS Improvements

Addresses many of the major inconsistencies that can cause web developers problems when producing visually rich, interactive webpages. Improved support for CSS 2.1, including selectors and fixed positioning, allow web developers to create more powerful effects without the use of script.

Alpha Channel in PNG

Supports transparency within the PNG image format, resulting in better-looking websites that are simpler to build.
Microsoft has also dealt with other issues, particularly XML support (subsequently leading to the RSS feed support that other browsers like Safari, Firefox, iCab, Opera have been featuring for almost a year), and platform compatibility. Of course, there are the expected security augmentations as well as the increased control, this time passed on to the PC manufacturers that enables them to adjust MSIE to their particular hardware configuration.
My web site depends very much on the CSS technology, and I hate scripting my way to good results. After all, as I already expressed elsewhere on this site, Microsoft Internet Explorer (at least until version 6) is a non-standard browser, and only deserves attention because so many people use it. With the advent of version 7, suffering among my visitors is bound to vanish. Finally, Microsoft is paying attention to the appearance of web pages instead of the security issues that have been haunting the world of the most used PC operating system.
Deprecated: mysql_escape_string(): This function is deprecated; use mysql_real_escape_string() instead. in /customers/0/6/7/thau-knudsen.dk/httpd.www/weblog/pmachine/p-maskine/db/db.mysql.php on line 233 Deprecated: mysql_escape_string(): This function is deprecated; use mysql_real_escape_string() instead. in /customers/0/6/7/thau-knudsen.dk/httpd.www/weblog/pmachine/p-maskine/db/db.mysql.php on line 233 Deprecated: mysql_escape_string(): This function is deprecated; use mysql_real_escape_string() instead. in /customers/0/6/7/thau-knudsen.dk/httpd.www/weblog/pmachine/p-maskine/db/db.mysql.php on line 233 WEBLOG