2018-10-22
News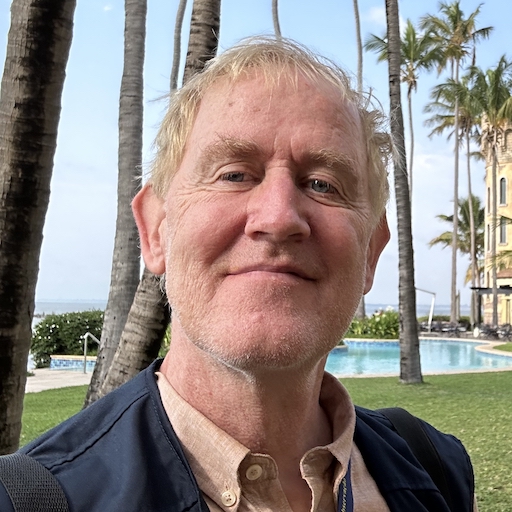 News
Deprecated: mysql_escape_string(): This function is deprecated; use mysql_real_escape_string() instead. in /customers/0/6/7/thau-knudsen.dk/httpd.www/weblog/pmachine/p-maskine/db/db.mysql.php on line 233 Deprecated: mysql_escape_string(): This function is deprecated; use mysql_real_escape_string() instead. in /customers/0/6/7/thau-knudsen.dk/httpd.www/weblog/pmachine/p-maskine/db/db.mysql.php on line 233 Deprecated: mysql_escape_string(): This function is deprecated; use mysql_real_escape_string() instead. in /customers/0/6/7/thau-knudsen.dk/httpd.www/weblog/pmachine/p-maskine/db/db.mysql.php on line 233 Deprecated: mysql_escape_string(): This function is deprecated; use mysql_real_escape_string() instead. in /customers/0/6/7/thau-knudsen.dk/httpd.www/weblog/pmachine/p-maskine/db/db.mysql.php on line 233 Deprecated: mysql_escape_string(): This function is deprecated; use mysql_real_escape_string() instead. in /customers/0/6/7/thau-knudsen.dk/httpd.www/weblog/pmachine/p-maskine/db/db.mysql.php on line 233 Deprecated: mysql_escape_string(): This function is deprecated; use mysql_real_escape_string() instead. in /customers/0/6/7/thau-knudsen.dk/httpd.www/weblog/pmachine/p-maskine/db/db.mysql.php on line 233 Deprecated: mysql_escape_string(): This function is deprecated; use mysql_real_escape_string() instead. in /customers/0/6/7/thau-knudsen.dk/httpd.www/weblog/pmachine/p-maskine/db/db.mysql.php on line 233 Deprecated: mysql_escape_string(): This function is deprecated; use mysql_real_escape_string() instead. in /customers/0/6/7/thau-knudsen.dk/httpd.www/weblog/pmachine/p-maskine/db/db.mysql.php on line 233 Deprecated: mysql_escape_string(): This function is deprecated; use mysql_real_escape_string() instead. in /customers/0/6/7/thau-knudsen.dk/httpd.www/weblog/pmachine/p-maskine/db/db.mysql.php on line 233 Deprecated: mysql_escape_string(): This function is deprecated; use mysql_real_escape_string() instead. in /customers/0/6/7/thau-knudsen.dk/httpd.www/weblog/pmachine/p-maskine/db/db.mysql.php on line 233 Deprecated: mysql_escape_string(): This function is deprecated; use mysql_real_escape_string() instead. in /customers/0/6/7/thau-knudsen.dk/httpd.www/weblog/pmachine/p-maskine/db/db.mysql.php on line 233 Deprecated: mysql_escape_string(): This function is deprecated; use mysql_real_escape_string() instead. in /customers/0/6/7/thau-knudsen.dk/httpd.www/weblog/pmachine/p-maskine/db/db.mysql.php on line 233 Deprecated: mysql_escape_string(): This function is deprecated; use mysql_real_escape_string() instead. in /customers/0/6/7/thau-knudsen.dk/httpd.www/weblog/pmachine/p-maskine/db/db.mysql.php on line 233 Deprecated: mysql_escape_string(): This function is deprecated; use mysql_real_escape_string() instead. in /customers/0/6/7/thau-knudsen.dk/httpd.www/weblog/pmachine/p-maskine/db/db.mysql.php on line 233 Deprecated: mysql_escape_string(): This function is deprecated; use mysql_real_escape_string() instead. in /customers/0/6/7/thau-knudsen.dk/httpd.www/weblog/pmachine/p-maskine/db/db.mysql.php on line 233 Deprecated: mysql_escape_string(): This function is deprecated; use mysql_real_escape_string() instead. in /customers/0/6/7/thau-knudsen.dk/httpd.www/weblog/pmachine/p-maskine/db/db.mysql.php on line 233 Deprecated: mysql_escape_string(): This function is deprecated; use mysql_real_escape_string() instead. in /customers/0/6/7/thau-knudsen.dk/httpd.www/weblog/pmachine/p-maskine/db/db.mysql.php on line 233 Deprecated: mysql_escape_string(): This function is deprecated; use mysql_real_escape_string() instead. in /customers/0/6/7/thau-knudsen.dk/httpd.www/weblog/pmachine/p-maskine/db/db.mysql.php on line 233 Deprecated: mysql_escape_string(): This function is deprecated; use mysql_real_escape_string() instead. in /customers/0/6/7/thau-knudsen.dk/httpd.www/weblog/pmachine/p-maskine/db/db.mysql.php on line 233 Deprecated: mysql_escape_string(): This function is deprecated; use mysql_real_escape_string() instead. in /customers/0/6/7/thau-knudsen.dk/httpd.www/weblog/pmachine/p-maskine/db/db.mysql.php on line 233 Deprecated: mysql_escape_string(): This function is deprecated; use mysql_real_escape_string() instead. in /customers/0/6/7/thau-knudsen.dk/httpd.www/weblog/pmachine/p-maskine/db/db.mysql.php on line 233 Deprecated: mysql_escape_string(): This function is deprecated; use mysql_real_escape_string() instead. in /customers/0/6/7/thau-knudsen.dk/httpd.www/weblog/pmachine/p-maskine/db/db.mysql.php on line 233 Deprecated: mysql_escape_string(): This function is deprecated; use mysql_real_escape_string() instead. in /customers/0/6/7/thau-knudsen.dk/httpd.www/weblog/pmachine/p-maskine/db/db.mysql.php on line 233 Deprecated: mysql_escape_string(): This function is deprecated; use mysql_real_escape_string() instead. in /customers/0/6/7/thau-knudsen.dk/httpd.www/weblog/pmachine/p-maskine/db/db.mysql.php on line 233 Deprecated: mysql_escape_string(): This function is deprecated; use mysql_real_escape_string() instead. in /customers/0/6/7/thau-knudsen.dk/httpd.www/weblog/pmachine/p-maskine/db/db.mysql.php on line 233 Deprecated: mysql_escape_string(): This function is deprecated; use mysql_real_escape_string() instead. in /customers/0/6/7/thau-knudsen.dk/httpd.www/weblog/pmachine/p-maskine/db/db.mysql.php on line 233 Deprecated: mysql_escape_string(): This function is deprecated; use mysql_real_escape_string() instead. in /customers/0/6/7/thau-knudsen.dk/httpd.www/weblog/pmachine/p-maskine/db/db.mysql.php on line 233 Deprecated: mysql_escape_string(): This function is deprecated; use mysql_real_escape_string() instead. in /customers/0/6/7/thau-knudsen.dk/httpd.www/weblog/pmachine/p-maskine/db/db.mysql.php on line 233
Contribution dated 2013-09-12
All that security

I passed an EU test for representatives of the European Union working outside the union. This is yet another of the requirements for me if I want to pursue an international carreer.
The rest of the article...
[0]
Comments
(10682 views) | [0]
Trackbacks
[0]
Pingbacks
Contribution dated 2013-06-09
Elections Observation Mission to Albania

The Danish government seconds me as observer of parliamentary elections in Albania on June 23, 2013. I'm looking forwards.
The rest of the article...
[0]
Comments
(5581 views) | [0]
Trackbacks
[0]
Pingbacks
Deprecated: mysql_escape_string(): This function is deprecated; use mysql_real_escape_string() instead. in /customers/0/6/7/thau-knudsen.dk/httpd.www/weblog/pmachine/p-maskine/db/db.mysql.php on line 233 Deprecated: mysql_escape_string(): This function is deprecated; use mysql_real_escape_string() instead. in /customers/0/6/7/thau-knudsen.dk/httpd.www/weblog/pmachine/p-maskine/db/db.mysql.php on line 233 Deprecated: mysql_escape_string(): This function is deprecated; use mysql_real_escape_string() instead. in /customers/0/6/7/thau-knudsen.dk/httpd.www/weblog/pmachine/p-maskine/db/db.mysql.php on line 233 Deprecated: mysql_escape_string(): This function is deprecated; use mysql_real_escape_string() instead. in /customers/0/6/7/thau-knudsen.dk/httpd.www/weblog/pmachine/p-maskine/db/db.mysql.php on line 233
---
2018-10-22